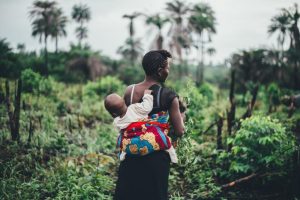 Poor quality diet, characterised by energy dense and highly processed foods, low intake of fruit, vegetables and fibre is a major factor leading to increasing rates of obesity, diabetes, cardiovascular disease, and many cancers in low and middle income countries (LMICs). There is an urgent need for improved evidence on the impact of agricultural interventions in LMICs on nutrition, health and other aspects of well-being.
The Community Food Production and Health (CFaH) project is designed to help establish a research programme that has the combined scientific disciplines and approaches necessary to carry out high quality evaluations of community-based food production initiatives in LMICs.
The project will update and expand existing systematic reviews of published and grey literature on community-based food initiatives in LMICs. The systematic scoping review protocol for this work is available here (pdf).
In St Vincent and the Grenadines, and Fiji, the project will develop and test methods to investigate the current nutritional quality of local diets and the contribution of community-based food production, and map key stakeholders and potential economic and social benefits of local food production. It will also aim to develop methods to estimate the environmental impacts such as on local water use.
We will bring together our findings to create an evaluation framework and refine the available methods. The aim is that we can design a larger programme of work that will enable us to robustly evaluate and compare community-based food production initiatives in the Caribbean and Pacific, and in comparable LMIC settings in Africa, including South Africa, from the perspective of their impacts on NCD risk, social and economic well-being and the environment.
The project runs until February 2019, and is supported by a Foundation Award, from the Global Challenges Research Fund, through the UK Medical Research Council.
Project team
United Kingdom
Caribbean
South Pacific
South Africa
United States
Collaborators