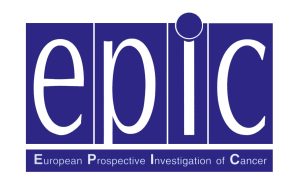 The EPIC (European Prospective Investigation into Cancer) Norfolk Cohort
EPIC-Norfolk is a population-based prospective cohort study which is led by Professor Nick Wareham. Current core study co-ordination and data management is funded by a MRC Programme Grant with the Unit providing support for sample storage and analysis. EPIC-Norfolk is one of the two UK contributing cohorts to the EPIC-Europe study.
For more information, please visit the main EPIC-Norfolk website.
Study Summary
The EPIC-Norfolk study is a prospective population-based cohort study which recruited 30,000 men and women aged 40-79 years at baseline between 1993 and 1997 from 35 participating general practices in Norfolk. Individuals provided information about lifestyle behavioural factors, including diet and physical activity, and attended for a baseline health check including the provision of blood samples for concurrent and future analysis. They provided consent to future linkage to medical record information and a wide range of follow-up studies for different disease endpoints – including incident type 2 diabetes (T2DM) – have subsequently been undertaken.
From 1998, participants were re-invited to attend a second health check at which baseline measures were repeated and additional measurements were added, including ultrasound measurement of heel bone density and impedance assessment of total body fat. Between 2004 and 2011, a third health check was completed in which the focus of attention was on functional capacity with assessment of cognition, visual function and physical performance. A fourth health check was carried out between 2012 and 2016, in which assessments of functional capacity were repeated (grip strength, balance test, gait speed and chair stand) together with an objective measurement of body composition, including lean muscle mass by DEXA, and physical activity and sedentary behaviour, by accelerometry (Actigraph). A fifth health check ran from 2016 to 2018, which focussed on cognition, body fat composition, physical activity functioning and diet.
An overview of the health checks can be found on the EPIC-Norfolk study timeline. Further information about the health checks can be found on the main EPIC-Norfolk study website.
DNA has been extracted from all EPIC participants and stored blood has been analysed for an extensive range of classical and novel biomarkers including measures of inflammation, sex hormones and nutrition (e.g. plasma vitamins C, and D, and carotenoids). A genomewide association study was originally conducted with EPIC-Norfolk in a case-cohort study design for obesity (N= 3552) including a random sub-cohort of 2417 individuals and 1135 obese people. The GWAS coverage is now being expanded to the entire EPIC Norfolk cohort funded by MRC.
Status
The fifth health check field work has been completed but there is on-going data collection from health records linkage with appropriate local and national organisations.
Unit role
The EPIC-Norfolk study is co-ordinated by a management team based at the MRC Epidemiology Unit, led by Nick Wareham.
Funding
The EPIC-Norfolk study has received funding from the Medical Research Council (MR/N003284/1 and MC-UU_12015/1) and Cancer Research UK (C864/A14136). The genetics work in the EPIC-Norfolk study was funded by the Medical Research Council (MC_PC_13048).
For more information concerning funding for previous health checks, please visit the EPIC-Norfolk website.
DOI
DOI:10.22025/2019.10.105.00004