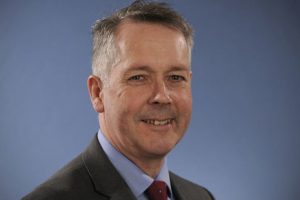 We were very saddened to learn of the death of Sir Paul Cosford on April 5th.
Paul was a great supporter of the MRC Epidemiology Unit and had chaired the International Scientific Advisory Group (ISAG) of the UKCRC Centre of Public Health Research Excellence in Diet and Activity Research (CEDAR) since its inception. Latterly the ISAG broadened its remit to include oversight of the newly formed NIHR Global Health Group on Diet and Activity (GDAR) and Paul was very adept at helping the ISAG provide advice and guidance to that group as it developed.
He had been particularly closely involved in the formation of CEDAR in his then role as Regional Director of Public Health for the Eastern Region. He was a strong supporter of the development of public health research and was a source of wise counsel, both to our Centre but also to many individuals in leadership positions in public health.
In 2010 Paul left the Eastern Region to join the Health Protection Agency and then joined Public Health England in 2012. Recently he had served PHE as Emeritus Medical Director. He was made a Knight Commander of the Order of the Bath in the 2021 for services to public health.
Paul was very open about his fight against lung cancer and wrote movingly about his perspectives on death in an essay in the British Medical Journal in 2020. As a lifelong non-smoker and someone who kept himself very fit with his passion for cycling, his approach to his own illness was strikingly free of resentment.
We are very grateful for Paul's many years of leadership of our ISAG and for his unfailing support, kindness and sense of positivity.
Our condolences go out to Gill and the family.