On this page
---
Cambridge Festival 2021
The new, interdisciplinary Cambridge Festival, replacing the Cambridge Science Festival and the Cambridge Festival of Ideas, took place from 26 March to 4 April 2021. The festival wast primarily digital – to enable wide-reaching engagement during the COVID-19 pandemic.
Involving people in telehealth research during the COVID-19 pandemic – The challenges of scale, engagement and inclusivity
Unit scientists Dr Kirsten Rennie and Dr Rebecca Richards discussed how telehealth approaches are transforming how we are conducting research, focusing on two examples; the Fenland COVID-19 study assessing people's health and wellbeing during the COVID-19 pandemic and the SWiM-C weight management intervention.
---
Life Sciences – A Day in Our Lives
This involved a number of two to three minute-long films, in which PhD students from across Cambridge talk about their average day. Featuring MRC Epidemiology Unit PhD students Matthew Keeble and Julia Carrasco Zanini Sanchez.

MRC Cancer Unit Phd Student Annie Howitt joined Matthew Keeble and others to provide a young person's guide to life sciences research.
---
Podcasts
Unit researchers take part in a range of podcasts, including Mind Over Chatter from the University of Cambridge, The Confidence Interval from the MRC Epidemiology Unit.
---
Blogging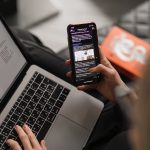 All blogposts on our own site can be found at www.mrc-epid.cam.ac.uk/blog/category/blog/ These can also be found below, together with blogs, interviews, opinion pieces and recordings by our researchers found elsewhere.
2022
2021
2020
2019
2018
2017
2016
2015
Buses, bicycles and building for health – Jenna Panter – CEDAR Blog, 01 December 2015
Liberalising agricultural policy for sugar in Europe risks damaging public health – Emilie Aguirre, Oliver Mytton, Pablo Monsivais – The BMJ, 10 September 2015
Every hour you spend in front of a screen is linked to poorer exam results – Kirsten Corder – The Conversation, 04 September 2015
Have we been had? – Jean Adams – FUSE Open Science Blog, 14 April 2015
2014
Socio-economic inequalities in diets in UK adults: an updated picture of key food groups and nutrients from national surveillance data – Eva Maguire – Nutrition Society Paper of the Month, 08 December 2014
Lifestyle and type 2 diabetes  ― small changes, substantial impact – Paul Browne –  MRC Insight Blog, 13 June 2014
Keep the 'five-a-day' message for better health – it works – Nita Forouhi –  Daily Telegraph, 01 April 2014

---
Twitter