All are invited to the CEDAR/MRC Epidemiology Seminar:
Is it too early to stand up?  Has the epidemiological evidence for sitting and health changed?

Abstract
For the past 8 years, increasing interest in the epidemiology of sedentary behaviour (SB) has fuelled academic efforts. Initial evidence seemed to suggest that SB was a new risk factor for chronic disease, independent of physical activity.  Clear physiological mechanisms, supported by experimental evidence, were proposed to define the metabolic risks of prolonged uninterrupted sitting. As epidemiological evidence has accumulated, nuanced changes in the evidence base have appeared, such that sitting risk does not appear to be independent of physical activity. However, some researchers and policymakers seem resistant to apparent changes in the evidence base.
About Dr Bauman
Adrian Bauman is the Sesquicentenary Professor of Public Health and Director of t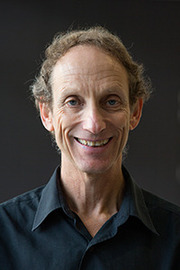 he Prevention Research Collaboration at the University of Sydney, Australia.  He also leads the Physical Activity and Exercise theme in the Charles Perkins Centre, a 900 person Institute at Sydney University.  He has a special focus on physical activity and public health. He co-directs the WHO Collaborating Centre on Physical Activity, Nutrition and Obesity.  He is well-published in the scientific literature (and was named in the 2015 Thompson Reuter list of the most cited researchers).  He works extensively in public health research translation and scaling up research, as well as in the areas of complex program evaluation and systems approaches to prevention.
Sign up for future seminars
[gravityform id="1″ name="CEDAR/MRC Epidemiology Seminar Series sign-up" title="false"]