We are very sorry to announce that the CEDAR/MRC Epidemiology Seminar by Dr Derek Yach of the Vitality Institute has been CANCELLED.
We apologise for any inconvenience caused.
---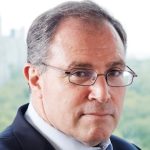 Dr Derek Yach is Senior Vice President (SVP) of the Vitality Group, part of Discovery Ltd, where he leads the Vitality Institute. Previously, Dr. Yach was SVP Global Health and Agriculture Policy at PepsiCo, headed global health at the Rockefeller Foundation, was a Professor of Global Health at Yale University, and is a former Executive Director for Noncommunicable Diseases and Mental Health of the World Health Organization (WHO). At WHO, he served as cabinet director under Director-General Gro Harlem Brundtland where he led the development of WHO's Framework Convention on Tobacco Control and the Global Strategy on Diet and Physical Activity. Read more.
Sign up for future seminars
[gravityform id="1″ name="CEDAR/MRC Epidemiology Seminar Series sign-up" title="false"]