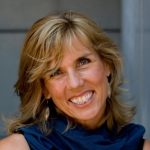 All are invited to the CEDAR/MRC Epidemiology Seminar with:
Dr Karen Campbell, Associate Professor, School of Exercise and Nutrition Sciences, Deakin University
Meeting rooms 1&2, Level 4 Institute of Metabolic Sciences, Addenbrooke's Treatment Centre (ATC), Cambridge Biomedical Campus. Look for 'ATC' in the bottom left of this map.
About Karen Campbell
Dr Campbell is a Senior Lecturer in Nutrition and Population Health in the School of Exercise and Nutrition Sciences. She previously held a 5-year Victorian Health Promotion Foundation Public Health Research Fellowship (completed April 2012) and continues to be an active researcher in the Centre for Physical Activity and Nutrition Research (C-PAN). Dr Campbell's research focuses on understanding and promoting healthy lifestyle behaviours in young children, with a view to promoting health generally and reducing the risks of overweight and other chronic lifestyle disease.