All are invited to the CEDAR/MRC Epidemiology Seminar by:

Dr Shifalika Goenka, Indian Institute of Public health, Delhi, and Head of Physical Activity and Obesity prevention at the Centre for Chronic Disease Control
Cardiovascular disease prevention in India.
MRC Epidemiology Unit meeting rooms 1 and 2, Institute of Metabolic Science, Cambridge Biomedical Campus
Abstract
Dr Goenka will start by discussing the public health challenges faced in India. This will be followed by an overview of some of the key initiatives/projects completed, those being done by the Centre for Chronic Disease Control and how she is involved in it. She will conclude by highlighting potential opportunities for researchers at Cambridge and future collaborations.
Download Dr Goenka's presentation.
About Dr Goenka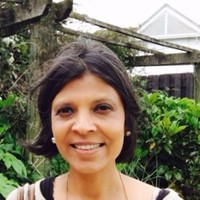 Shifalika Goenka, Associate  Professor, Indian Institute of Public health, Public Health Foundation of India, Centre for Chronic Disease Control, New Delhi. She brings with her a strong commitment to enhance population levels of physical activity, decrease obesity and prevent non-communicable diseases especially cardiovascular diseases and diabetes through multi-sectoral, multi-disciplinary and multi-level approaches.  She is working towards a Centre Of Excellence in Physical Activity. She wants health to be the litmus test in all local, state and national policies. She believes that a supportive built environment can provides the triple boost towards health, equity and the environment.
Orchid ID : orcid.org/0000-0001-6993-2883
Sign up for future seminars
To sign up for future seminars and/or other alerts please visit www.mrc-epid.cam.ac.uk/subscribe/