Participants in Cambridgeshire's Fenland Study are being invited to join an innovative study that will use a home-administered blood sampling device to find out how many have evidence in their blood of previous COVID-19 infection. Many of these participants will also be eligible for a sub-study using a smartphone app.
The Fenland COVID-19 Study, led by scientists at the MRC Epidemiology Unit, will also investigate whether it is possible to identify the COVID-19 pre-symptomatic phase using measurement of signs and symptoms collected via a smartphone App.
The spread of the new coronavirus COVID-19 around the world has created a global health emergency, with an urgent need to the understand more about how to mitigate the pandemic and to support decision-making over the coming months. As government-enforced lockdowns and physical distancing measures are easing in many countries, prevention of further waves of infection is a priority.
COVID-19 testing in the UK has focused on those with symptoms and health and care workers, and the infection rate may be substantially higher than has been recorded in official statistics. The primary aim of this study is therefore to quantify the proportion of people who have had COVID-19 in the Fenland cohort, which is broadly representative of the population of Cambridgeshire.
The Fenland Study recruited more than 12,000 people from across Cambridgeshire between 2005 and 2015 to investigate the interaction between environmental and genetic factors in determining obesity, type 2 diabetes, and related metabolic disorders. It is unique for its size in combining genetic data with objective measurements of clinical characteristics such as body composition and behaviours such as physical activity, as well as detailed questionnaire information on diet, physical activity and other behaviours.
Professor Nick Wareham, Director of the MRC Epidemiology Unit and Chief Investigator of the Fenland COVID-19 Study, said:
The representative recruitment strategy of the Fenland study makes it an ideal setting in which to investigate how the first wave of COVID-19 has affected the population. Our close contact with the participants and our strategic ambition to obtain data from participants in real time has been married with the aim of developing digital biomarkers of COVID-19 in this exciting new study.

We are launching this study now as early detection of possible COVID-19 infection and efficient diagnostic testing and tracing are the cornerstone of efforts to minimise the impacts of any subsequent waves of infection."
Quick on the OneDraw
To allow researchers to identify new as well as existing COVID-19 cases, antibody testing will be undertaken at the start of the study and then repeated at regular intervals using the OneDraw device from Drawbridge Health. The OneDraw device allows study participants to take blood samples at home, which can then be sent into the laboratory for analysis without the need for a face-to-face meeting with a study team member. All participants will also complete monthly questionnaires on COVID-19 symptoms and record their body weight online, as well as questionnaires every three months on diet and physical activity.
The study will be for 6 or 12 months, depending on the COVID-19 infection rates. This will allow the researchers to determine if those with COVID-19 antibodies at the start of the study continue to have positive antibody status over the study period, or if antibody levels decline over time.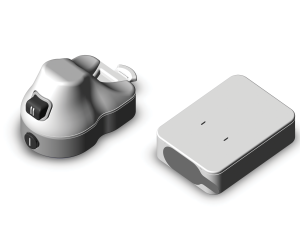 Research indicates that people with COVID-19 are potentially infectious before they develop overt symptoms, and that this pre-symptomatic phase can drive of the spread of the virus. The development of approaches to enable the early identification of new cases of infection in this pre-symptomatic phase could be hugely beneficial as part of a strategy to reduce the spread of COVID-19, alongside the NHS test and trace service.
Remote monitoring with Huma app
To investigate whether it is possible to identify the COVID-19 pre-symptomatic phase, participants with an appropriate smartphone will be invited to take part in an additional sub-study using remote patient monitoring (RPM) technology from our study partner Huma to collect real-world data.
Participants will use a smartphone app to record measurements such as heart rate, heart rate variability, respiratory rate, blood oxygen, and temperature (obtained from their phone and other devices provided for the study.)  Participants will also enter health information such as body weight and diet changes, medication and supplement use, their mental health and wellbeing, and COVID-19 symptoms and potential risk factors.
If successful, this approach could be used to help identify potentially infectious individuals earlier for diagnostic testing and subsequent self-isolation, thereby reducing the transmission of COVID-19.
Professor Wareham commented:
Our partnerships with Huma and Drawbridge Health in the Fenland COVID-19 study will support the use of remote collection of blood samples and detailed data including physiological measures in population research, and  will inform how we design and run epidemiological studies in future. "