News from the MRC Epidemiology Unit – Autumn 2020
To receive this email straight to your inbox, sign up at www.mrc-epid.cam.ac.uk/subscribe/
Contents
---
Welcome – Prof Nick Wareham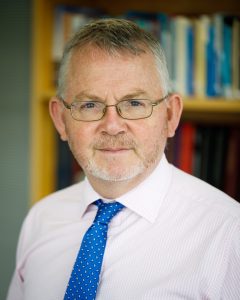 Welcome to epigram 2020.
It has been a year of challenge, turmoil and loss. But also a year of innovation, discovery and resilience. Although the primary focus of the MRC Epidemiology Unit is non-communicable diseases, we have as well played our part in building greater understanding of COVID-19 and its implications.
The restrictions introduced to fight the disease have also given us an opportunity to try new approaches in our science: we've been using the latest devices and technologies within established studies to pioneer remote research approaches.
Looking to the future, this pandemic provides an impetus to create a new, better normal for us all to return to. Our research has been providing insight into how governments could strengthen policies that support more healthy and sustainable lives – not just in the UK, but around the globe.
Just as the world is always changing, we in science must always be ready to adapt. So I would like to take this opportunity to thank two groups of people. The first are the researchers, staff and students at the MRC Epidemiology who have shown great tenacity and flexibility over recent months. It has been no small feat to move the entire function of a research department to a largely virtual footing and to sustain our work amid the disruption.
And secondly, to our research participants: thank you for your loyalty to our existing studies, and for your enthusiasm in volunteering for new ones. Since the last issue of epigram, the Unit has successfully completed its five year funding review by the Medical Research Council. This is a recognition of what our studies have contributed in the past and still have to give in the future. Your part in our research, now, and over the years to come is truly appreciated.
With best wishes
Prof Nick Wareham
Director, MRC Epidemiology Unit
---

Applying our expertise in a health emergency
Responding to COVID-19, researching its implications
Medical researchers around the world have been working tirelessly to learn as much as possible about COVID-19. You might wonder what a Unit focused on obesity and type 2 diabetes can contribute to understanding a new pandemic virus. In fact many of our scientists have expertise in areas such as genetics, protein science, statistical analysis and public health that they have been able to swiftly transfer to Coronavirus research.
SAGE advice
In May the Unit's Senior Statistician Dr Stephen Sharp was appointed to a subcommittee of SAGE. This subcommittee's remit is to advise the UK government's Joint Biosecurity Centre on how to take rapid, effective action to suppress localised "flare-ups" of COVID-19 through targeted non-pharmaceutical interventions.
Protecting the vulnerable
Dr Claudia Langenberg, and colleagues in several UK Universities, conducted an analysis of NHS health records of 3.8 million adults to estimate COVID-19 mortality according to underlying conditions and age. Read more.
Genetic interactions
Dr Langenberg, with colleague Dr Maik Pietzner, was also part of a team who made freely available to scientists statistics from the analysis of data from over 10,000 individuals. This identifies genetic variations associated with human proteins reported to interact with the virus that causes COVID-19, and can be used to help identify drugs that might be useful in the treatment of the disease.
Social distancing
Prof Martin White, Dr Stephen Sharp, and Dr Nazrul Islam were part of an international research team that analysed data from 149 countries and regions, finding that physical distancing measures, especially restrictions on mass gatherings along with school and workplace closures, were effective in reducing the number of new COVID-19 cases. Read more.
School's out?
In a study led by scientists at University College London, Dr Oliver Mytton and colleagues carried out a systematic review of studies of the effectiveness of school closures and other school social distancing practices during coronavirus outbreaks. They concluded that school closures have much less impact on the spread of these viruses than other social distancing interventions. Read more.
---

From a distance
Working remotely with new approaches and technologies
Despite the temporary suspension of study testing involving direct contact with volunteers, Unit scientists have been embracing new remote approaches and technologies that allow us to continue our work remotely. These new methods pioneered during the pandemic will be increasingly important in years to come. And, while our scientists may be travelling less, they are continuing to work across borders in research and health promotion.
Monitoring COVID-19 in 12,000 Cambridgeshire residents
Participants in the Unit-run Fenland Study are being invited to join an innovative study that will use a home-administered blood sampling device to find out how many have COVID-19 antibodies. The study will also investigate whether it is possible to identify COVID-19 during its pre-symptomatic phase using measurement of signs and symptoms collected via a new smartphone App. Read more.
When more is better
A Unit-led research team led by Unit scientists Dr Tessa Strain and Dr Søren Brage conducted the largest ever study using wearable devices that collected data from more than 96,000 UK Biobank participants. They found that physical activity of any intensity is beneficial for health, and more intense activity has greater benefits. Read more.
Found in translation
An Engage Africa Foundation translation team led by Dr Ebele Mogo from the Global Diet and Activity Research (GDAR) Network, has translated information on preventing the transmission of COVID-19 into 19 languages spoken across Africa. Read more.
---

Lock down, weight up
Helping people stay healthy during the pandemic
Social distancing, disruption of usual routines, and the closure of community weight management programmes has meant that for many people staying mentally and physically healthy is harder than usual. Overweight and obesity is an important risk factor for severe COVID-19, so maintaining a healthy weight is more critical than ever.
New study evaluates online weight management programme
More than 380 people in the UK & Ireland have volunteered to join the Supporting Weight Management during COVID-19 (SWiM-C) study, which is evaluating whether a new online self-help programme is better than standard advice at helping people to prevent weight gain and supporting good physical and mental health. Read more.
Type 2 diabetes remission possible with 'achievable' weight loss
A study of more than 800 people with newly diagnosed diabetes in the East of England found that those who achieve a modest weight loss of 10% in the first five years following diagnosis have the greatest chance of seeing the disease go into remission. Read more.
Helping the NHS support people with diabetes
Unit Director Nick Wareham contributed to research showing that people living with diabetes face a significantly higher risk of dying with COVID-19, with a third of deaths in England associated with the condition. As a result of this research, the NHS in England is providing additional support for people with diabetes, including a new dedicated helpline and online tools to help manage the condition during the outbreak. Read more.
---
After Coronavirus – a better normal?
Changing how we travel and eat
The threat of non-communicable diseases driven by unhealthy environments has not gone away. However, this pandemic has provided opportunities and impetus to re-evaluate daily routines and find more healthy and sustainable alternatives. Our research has continued to examine current policies and provide evidence to improve future ones that will support this shift.
Changing commutes, saving lives
Travel has been severely reduced for many this year, but as we go back to work, policymakers are trying to find alternatives to crowded public transport and discouraging car use. This year saw more research showing that walking or cycling to work is associated with a reduced risk of early death and illness. And all our physical safety is affected by how we travel: research from the MRC Epidemiology Unit and University of Westminster shows that we can reduce the risk to others by choosing to cycle, but that men pose more risk to other road users than women. Read more
Transport webinars highlight international collaboration
In June, in collaboration with ISGlobal and RMIT University, we hosted two multidisciplinary webinars exploring the state of the art in assessing the impacts of active transport. The webinars brought together research and practitioners to learn about tools to assess and evaluate transport impacts, and find new ways of supporting investment in active travel. Watch the webinars online
A menu of possibilities
We've been asked to eat out to help out, but how much do we know about what's going in our mouths? Research this years showed that food sold at restaurants whose menus display energy information are lower in fat and salt than that of their competitors. If this was compulsory, it might not necessarily change every consumer's behaviour, but it could encourage restaurants to produce healthier options, leading to public health benefits. Read more.
The sweet taste of success?
It's over two years since the UK government introduced the Soft Drinks Industry Levy to help combat childhood obesity. This year, researchers revealed that since its introduction, soft drinks manufacturers in the UK have lowered the sugar levels in their drinks. Not only that, but the levy had no lasting negative impacts on the UK soft drinks industry, undermining claims made at the time the levy would have negative economic consequences.
---

Time to unmute
Moving the conversation online
The Unit has an active public engagement programme, participating in programmes such as the Cambridge Science Festival, organising visits to schools, and events such as talks and panel discussions. The pandemic forced us to cancel several planned activities, but we quickly adapted by moving the conversation online.
External seminar series goes global
For several years the Unit has hosted regular external seminars, inviting international experts in epidemiology, public health and policy to discuss their work. Since March, we've moved the series online, which has enabled the seminars to not just continue, but to be more frequent, and reach new audiences around the world. Watch past seminars, and register for upcoming ones.
Policy podcasts
The Coronavirus crisis has prompted discussions about what the scientific and government response should be, and what policies will support healthier and more resilient societies.
For example, GDAR researcher Dr Tolu Oni joined a Centre for Science Policy panel discussion on Cities and COVID-19…
And in a video for Global Science TV reimagines society after COVID-19:
CEDAR scientist Dr Jean Adams gave a BMJ/Swiss Re Food for Thought 2020 podcast on the public health response to ultra-processed food and drinks, and also joined a Centre for Science Policy panel discussion on food insecurity during the Covid-19 crisis.
---

Climb up! Reach out!
Work and life beyond research
The response of Unit members to the Coronavirus pandemic was not limited to our research work. Several clinicians in the Unit were seconded to work in NHS and public health services, while biomedical scientists in our laboratory and other teams volunteered for COVID-19 testing services. Unit members also joined in other initiatives to address particular needs.
BAME actors and scientists call for COVID-19 research volunteers
Prof Nita Forouhi helped to organise a video appeal by the National Institute for Health Research (NIHR) for more people from Black, Asian and minority ethnic backgrounds to take part in COVID-19 research studies. Nita appeared in the video alongside British actors, comedians and broadcasters OmidDjalili and Sanjeev Bhasker, and American Oscar winning actor Whoopi Goldberg.
Climb every (virtual) mountain
Cambridge may not be known for its hills, but in May 12 Unit members joined the Virtual Climbing Challenge, held as part of Mental Health awareness Week to raise funds for the Cambridge COVID-19 PPE Appeal Fund. By the end of the week our team had walked, run, stepped, jumped and cycled up more than 33,000 steps, equivalent to climbing to the top of Mont Blanc plus Ben Nevis!
---
About epigram
epigram is the newsletter for research participants and everyone else interested in work happening at the MRC Epidemiology Unit at the University of Cambridge.
You can subscribe to receive epigram by email, and update your preferences at any time, via: www.mrc-epid.cam.ac.uk/subscribe
We welcome your views on it, email us at comms@mrc-epid.cam.ac.uk
---