We are working with people from many different organisations and communities, including young people, who are perhaps most likely to feel the long-term health impacts of policies that affect the food environment and the types of foods that are available.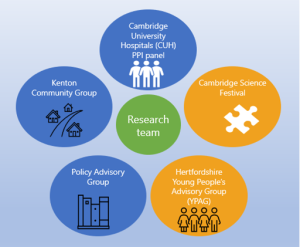 We keep in touch with our public contributors by email newsletter.
Previous issues of our newsletter can found here:
If you would like to receive regular updates on our work or would be interested in working with us as a PPI contributor please contact Annie.