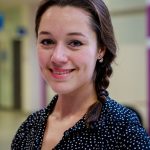 "Without doubt, undertaking a PhD studentship at the MRC Epidemiology Unit has been the most rewarding experience of my academic career to date. I feel extremely privileged to work alongside world-leading epidemiologists and public health researchers, where I am supported and encouraged to pursue my own interests. I have been particularly impressed by the Unit's focus on researcher development, which I have yet to see to the same extent in other University departments. This ranges weekly seminars, collaborative opportunities with other researchers, and access to formal training workshops (in topics that you never knew existed!), which have been especially beneficial in the formative months of my studentship. As a PhD student at the MRC Epidemiology Unit, you are encouraged to contribute to activities within the department. This builds an environment in which students are consistently valued as independent researchers, and one that I'm proud to be part of."
Hannah Forde, 2nd year PhD Student, PHE/ESRC Studentship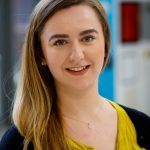 "I am a 2nd year PhD student in the Prevention in High Risk Groups programme at the MRC Epidemiology Unit, having previously completed a BSc and MPH elsewhere. The Unit is beyond supportive from both a professional and personal perspective. The researchers here are world-leading experts in their fields, and also some of the most approachable and supportive people I've had the privilege to work alongside. The Unit appreciates that you are more than just your PhD, and is flexible, adaptive and supportive with this is mind. When completing your PhD you have access to training courses, skill development workshops, mentoring, and exceptional supervisory guidance. The Unit is excellent at arranging events and social activities to bring people together too. Whether this is research away days, the Christmas do, lunch forums, or the morning coffee catch-ups.
I cannot recommend enough applying to join our team at the MRC Epidemiology Unit. My experience since joining the Unit has been so much better than I could have ever expected."
Rebecca Jones, 2nd year PhD Student, MRC Unit Studentship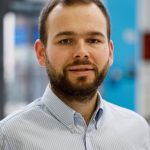 "I chose to apply to study at the MRC Epidemiology Unit, as it offers one of the leading doctoral programmes in Epidemiology with a strong focus on nutritional determinants of cardiometabolic health. Undertaking the PhD studentship here has offered me the opportunity to work with world-leading scientists using unique data resources to address some of the key contemporary questions in Nutritional Epidemiology. I have been strongly encouraged to start with a blank slate and formulate my own research ideas in line with my interests, rather than pursue a pre-specified PhD topic. I have found the experience to be incredibly challenging, yet equally rewarding. I believe that this process has been an excellent preparation for future work as an independent scientist.
I am particularly fond of the support structure offered by the Unit and the wider University which allows for ample training opportunities. Most importantly, I feel very well supported by my supervisors both through scheduled, longer meetings and their ad hoc availability to discuss any issues that arise in between."
Jakub Sobiecki, 2nd year PhD Student, MRC Unit Studentship
"I am doing a part-time, mixed methods PhD in CEDAR where I've been encouraged to develop my own ideas for my research. I've designed my own qualitative study whilst also being given access to existing data for the quantitative side of my research. There's a lot of flexibility and opportunity, including funding for additional training and interview transcriptions which is great.
From talking with other PhD students in other places and departments it seems that the MRC Epidemiology Unit is much better organised and supportive of its students than most. I meet formally with my supervisors monthly, but I can discuss issues with them whenever needed and they are always helpful. I would recommend doing a PhD with the Unit because of the flexibility, support, resources, and quality of people, plus Cambridge is also nice!"
Anna Le Gouais, 3rd year PhD Student (part-time), MRC Unit Studentship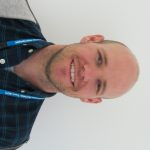 "The resources available to PhD students at the MRC Epidemiology Unit are tremendous, providing access to incredibly rich data sources, expertise from leaders in the scientific community and ample opportunities for training and skill development. It's exhilarating to be a part of such a prestigious team of researchers and to be able to contribute to high-quality, impactful scientific research."
Ben Hollis, 3rd year PhD Student, MRC Unit Studentship