Tomas Gonzales, 2nd year PhD Student, Physical Activity Epidemiology
---
Duaa Olwi, 3rd year PhD Student, Early Life Aetiology and Mechanisms of Diabetes
---
Nancy Karreman, PhD Student, Population Health Interventions
"My experience as an international PhD student within the Population Health Interventions group has been nothing short of exceptional. One of the cornerstones of my academic journey has been the outstanding quality of supervision and the unwavering support I've received from both my peers and esteemed senior academics. The guidance and mentorship I've encountered have been invaluable, contributing significantly to my growth as a researcher.
In addition, I've been fortunate to navigate the often-challenging terrain of PhD funding seamlessly. Overcoming this formidable hurdle, which often stands in the way of many aspiring scholars, has been an exceptionally smooth process, thanks to the resources and opportunities available within the Unit.
Beyond the academic realm, I've had the privilege of immersing myself in a warm, social, and deeply supportive community. The camaraderie among fellow students and faculty members is truly remarkable, fostering an environment where meaningful connections are made. I've had the pleasure of interacting with a diverse array of fascinating individuals who share both my intellectual curiosity and collegial spirit.
For anyone considering joining our Unit, I cannot recommend it enough. It is an opportunity that promises to be as transformative and rewarding as it has been for me."
---
Mine Koprulu, PhD Student, Aetiology and Mechanisms of diabetes
"My PhD journey with the Aetiology and Mechanisms of Diabetes and Related Metabolic Disorders of Later Life group at MRC Epidemiology Unit has been a very rewarding experience, offering numerous opportunities for learning and personal growth. Throughout my time at the Unit, I had incredible opportunities to work on cutting-edge research projects using unique data resources and collaborating with world-leading scientists both within the Unit and globally.
One of the most remarkable aspects of PhD has been the high-level of support I have received. The collaborative spirit fostered within the team and the invaluble guidance and mentorship from my supervisors allowed me to grow as a scientist.
I am very grateful for the knowledge, skills, experiences and mentorship I have received at the Unit in such a supportive and intellectually-stimulating environment and I have no doubt that it will have a long lasting impact in my career as a scientist."
---
"A wide range of opportunities is opened to PhD students here at the MRC Epidemiology Unit. Each student is a part of at least one research programme, in which you work closely with some of the brightest minds in your field. In my opinion, the best part of this experience is that supervisors and programme leaders are rather flexible when it comes to choosing your research topic and are always happy to hear your views. In addition, you have the chance to improve both your research and interpersonal skills through the training that is available to students on a variety of platforms.
Undertaking PhD studies in this department has been the highlight of my academic journey so far, and the one that I am confident will have a long-lasting positive impact on my future career."
---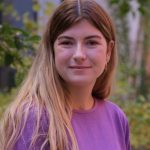 "I am a 2nd year PhD student in the Physical Activity group of the Population Health programme at the MRC Epidemiology Unit. My experience so far has been exceptionally positive and I am very thankful for the knowledgeable but also incredibly approachable academics I get to work alongside of. The support I have received from my supervisors, my group and beyond has been excellent, and I have yet to encounter someone who is not happy to lend you an ear and offer their support. Alongside the variety of workshops, training courses, and Unit-wide meetings, this welcoming attitude creates a productive, high-standard and at the same time friendly environment that I have really enjoyed working in. I feel as if my own ideas are valued, and I was able to develop a project that really suits my interest. Overall, I believe that the Unit offers an environment where PhD students get to approach everyone at eye-level, are valued as independent researchers, and receive outstanding support."
---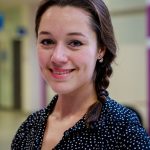 Hannah Forde, PhD Student, PHE/ESRC Studentship
"Without doubt, undertaking a PhD studentship at the MRC Epidemiology Unit has been the most rewarding experience of my academic career to date. I feel extremely privileged to work alongside world-leading epidemiologists and public health researchers, where I am supported and encouraged to pursue my own interests. I have been particularly impressed by the Unit's focus on researcher development, which I have yet to see to the same extent in other University departments. This ranges weekly seminars, collaborative opportunities with other researchers, and access to formal training workshops (in topics that you never knew existed!), which have been especially beneficial in the formative months of my studentship. As a PhD student at the MRC Epidemiology Unit, you are encouraged to contribute to activities within the department. This builds an environment in which students are consistently valued as independent researchers, and one that I'm proud to be part of."
---
Rebecca Jones, PhD Student, MRC Unit Studentship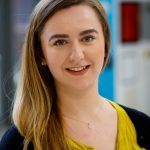 "I am a 2nd year PhD student in the Prevention in High Risk Groups programme at the MRC Epidemiology Unit, having previously completed a BSc and MPH elsewhere. The Unit is beyond supportive from both a professional and personal perspective. The researchers here are world-leading experts in their fields, and also some of the most approachable and supportive people I've had the privilege to work alongside. The Unit appreciates that you are more than just your PhD, and is flexible, adaptive and supportive with this is mind. When completing your PhD you have access to training courses, skill development workshops, mentoring, and exceptional supervisory guidance. The Unit is excellent at arranging events and social activities to bring people together too. Whether this is research away days, the Christmas do, lunch forums, or the morning coffee catch-ups.
I cannot recommend enough applying to join our team at the MRC Epidemiology Unit. My experience since joining the Unit has been so much better than I could have ever expected."
---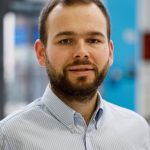 Jakub Sobiecki, PhD Student, MRC Unit Studentship
"I chose to apply to study at the MRC Epidemiology Unit, as it offers one of the leading doctoral programmes in Epidemiology with a strong focus on nutritional determinants of cardiometabolic health. Undertaking the PhD studentship here has offered me the opportunity to work with world-leading scientists using unique data resources to address some of the key contemporary questions in Nutritional Epidemiology. I have been strongly encouraged to start with a blank slate and formulate my own research ideas in line with my interests, rather than pursue a pre-specified PhD topic. I have found the experience to be incredibly challenging, yet equally rewarding. I believe that this process has been an excellent preparation for future work as an independent scientist.
I am particularly fond of the support structure offered by the Unit and the wider University which allows for ample training opportunities. Most importantly, I feel very well supported by my supervisors both through scheduled, longer meetings and their ad hoc availability to discuss any issues that arise in between."
---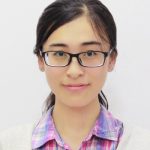 Chunxiao Li, PhD Student, Jardine-Cambridge Scholarship
"I am a final year PhD student in the Aetiology and Mechanisms of Diabetes and Related Metabolic Disorders of Later Life group at the MRC Epidemiology Unit. Undertaking a PhD scholarship here is the best experience ever where I have been encouraged to pursue my own research interests and have received tremendous support not only from my supervisors and my group but also from multiple teams at the Unit.
It offers me great opportunities to take part in cutting edge projects and work with world-leading researchers both in the Unit and globally. I am deeply impressed by the teamwork spirit of Unit members and their devotion to better science."
---
Life Sciences – A Day in Our Lives
For the 2021 Cambridge Festival PhD students Matthew Keeble and Julia Carrasco Zanini Sanchez joined PhD students from across Cambridge Biomedical Campus to talk about their average day in a series of two to three minute-long films.
---
Things I wish I'd known when I started my PhD
In this two-part blog, members of the Population Health Interventions Programme reflect on the experience of doing a PhD and some of the lessons they've learned along the way. These posts originally appeared on the Fuse Open Science Blog.