Happy New Year from the Fenland Study team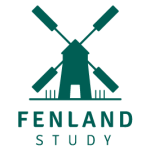 Dear Fenland COVID-19 Study volunteers,
We hope the start of 2021 finds you well. Thank you for your on-going support of the study.
As you will be aware, COVID-19 case rates are rising rapidly in our region, particularly for the new variant which is more easily transmitted.
At this time, your continued contribution to the Fenland COVID-19 study remains really important. Please keep logging your measurements and symptoms on the app and complete your antibody blood test.
As we are living under tightened lockdown restrictions, it is also important that we keep collecting data from the questionnaires about your wellbeing, weight, activity and diet. This is so that we can evaluate the total impact of COVID-19, and the restrictions required to supress it, on our health and well-being.
We apologise for the technical problems experienced recording heart rate over the last week, and for any inconvenience this caused. The engineers have fixed the issue now, so please ensure that you use the camera recording of resting heart rate. Please don't manually enter heart rate from the pulse oximeter as this provides less information on resting heart rate than the camera recording.
With best wishes for the New Year from the Fenland Study team.
---
Technical support
If you are still experiencing difficulties with the app, please check that:
the app is updated to the latest version 1.5.1 (this can be found under the Profile Tab  – About Huma)
follow the instructions on the intercom message on updating the app on the App and Play Store (please also see below)
ANDROID USERS
To manually update the app from the Play Store, click this link and tap "Update".
You can also open the Play Store app and click the menu to select "My apps & games" then "Update" the Huma EU app.
iOS USERS
To manually update the app directly from the App Store, click this link and tap "Update".
You can also open the App Store and tap Today at the bottom of the screen. Tap your profile icon at the top of the screen. Scroll down to see pending updates. Tap "Update" next to the Huma app to update.
Support contact
If you are still experiencing problems please contact the support team using the app chat function. You can find this under the Profile icon and Support. Please only email the support team (support@huma.com) if you are not able to contact them using the chat function. They can reply quicker via the app chat.