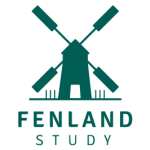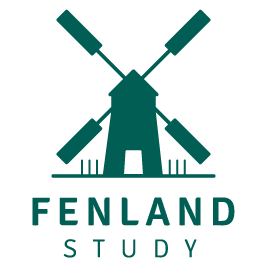 Dear Fenland COVID-19 Study volunteers,
Welcome to the March 2021 update for the Fenland COVID-19 Study.
In this issue
For Huma app users
---
The future of the study
Thankfully, we are seeing the number of COVID-19 cases declining nationally and the vaccination programme is being successfully rolled out at considerable speed and therefore we can begin to plan for a return to a more normal life.
We have been constantly monitoring infection rates in our area and how this relates to the continuation of the Fenland COVID-19 study. We have decided there is still a need to run this study for a few more weeks, whilst infection levels remain relatively high in some areas and lockdown restrictions continue. We also wish to continue assessing the impact of the national lockdown on health behaviours and wellbeing.
The measurements and questionnaires you have been completing are therefore still important to continue. Thank you all for your participation and engagement with this research.
Next month we will be able to start sharing our initial findings from the study with you.
---
New vaccine questions in the monthly questionnaire
With the rapid Government roll-out of vaccines against COVID-19, it is important we know when you have received doses of the vaccine as it may affect the antibody test results.
Questions on vaccination are now in the monthly COVID-19 questionnaire. They ask whether you have received the vaccine, if so when, and which vaccine you received (if known). Please complete these questions as part of the monthly COVID-19 questionnaire as you normally would.
---
Opt-in for antibody results
As we indicated in one of our earlier newsletters, we will soon be in a position to send out an "opt in" form for you to tell us if you would like to receive your antibody results at the end of the study (please see below). These forms needed to be approved by the regulatory bodies prior to us being able to roll these out to you.
---
End of the study
As infection rates are still high in some areas within the Eastern region, it is important that we continue with the study for a few more weeks. We will let you know when the study will come to an end via email, with the antibody results to follow in a separate correspondence. Therefore, please do keep your sharps bin until you receive the email from us that the study has finished.
---
For Huma app users – Resting heart rate module
It is important that you use the camera on your smartphone to take the resting heart rate measurement if possible. The heart rate measurement from the pulse oximeter device provides a single measure for average resting heart rate.  Whilst this is accurate, this misses information about how your heart rate varies from beat-to-beat. By using the camera, this collects beat-to-beat information (by PhotoPlethysmography – abbreviated to PPG) as well as providing an average resting heart rate. This additional PPG information may be useful in detecting signs of COVID-19 in the pre-symptomatic phase.
Some participants asked for some guidance on how to make a heart rate measurement. We have added this in the Learn Section of the Huma App and online which you can access at www.mrc-epid.cam.ac.uk/research/studies/fenland-covid19/information-for-participants/app/measuring-resting-heart-rate-with-the-huma-app/.
For Huma app users – New notifications
You will now receive a notification on your phone when it is time to complete a questionnaire. Tapping the notification will take you straight to the questionnaire to complete it. You can find the actions you have not yet completed on the Actions tab on the home screen of the Huma app. More information about this can be found at www.mrc-epid.cam.ac.uk/research/studies/fenland-covid19/information-for-participants/app/completing-questionnaires-with-the-huma-app/.
---
Thank you all for your on-going participation in the study.
With best wishes from the Fenland Study team.
www.mrc-epid.cam.ac.uk/fenland-covid19/
Tel: 0800 085 6183 (Monday – Friday, 9:00am – 4:00pm)
Email: fenlandstudy.covid19@mrc-epid.cam.ac.uk
Address:
MRC Epidemiology Unit
University of Cambridge School of Clinical Medicine
Box 285
Institute of Metabolic Science
Cambridge Biomedical Campus
Cambridge CB2 0QQ
United Kingdom