Dear Fenland COVID-19 Study volunteers,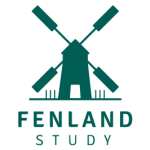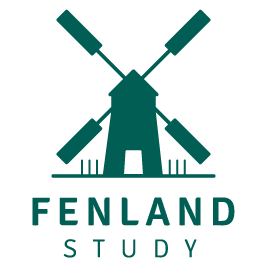 Welcome to the April 2021 update for the Fenland COVID-19 Study.
We hope you had a good Easter break and have enjoyed the sunny weather.
In this issue:
---
Study closing on Friday 30th April
We have decided that it is now time to close the study at the end of April. One of the aims of the study was to determine how many people in the Fenland study have had COVID-19 and whether we could develop predictors of early asymptomatic infection. Now that infection rates have fallen in our area and a large proportion of people are receiving the vaccine, we feel this is the time to end collection of data and prioritise analyses. The study will therefore finish on Friday 30th April.
Thank you for all your valuable contributions to the study. The Huma app alone has over 500,000 measurements completed and the return rate of the blood samples has been fantastic. We are now busy processing the remaining samples, assembling and analysing these data. It is important that this work is undertaken rapidly to get these important results out to the scientific community. We are keen to share these results with you as soon as they are ready and we will be inviting you to attend a virtual public meeting to hear more.
---
Opt-in form for antibody results – look out for email!
As we mentioned last month, we will be sending you a separate email later in April with a weblink to an "opt in" form for you to let us know that you would like to receive your antibody results at the end of the study. If you don't want to receive your results, that is fine and you don't need to let us know, because we will only send you your results if you have specifically opted in. We will start sending out results from early May once we have received, analysed and verified samples from the baseline, 3-month and 6-month time points.
---
Understanding antibody results
No COVID-19 antibody test is 100% accurate and there may be some results that are categorised as "borderline". What do all these test results mean? To help you understand this, and to show how the infection rate impacts the chance of a false positive result and more, Professor Nick Wareham will be explaining the test results in a video on the study website. The link to this video will be circulated when the results are ready to be distributed.
In the meantime, you can find information about the test results here;
---
What is left to do before the end of the study?
Please continue to complete your measurements and questionnaires right up until 30th April. Please make sure you have completed your 6-month blood sample and posted it back to us as soon as possible. Once you have done your 6-month blood sample, you can dispose of the sharps bin. Please follow your own local council instructions for clinical waste disposal.
Below are links to some of the Cambridgeshire council information on disposal of sharps:
www.cambridge.gov.uk/domestic-clinical-and-hygiene-waste
www.huntingdonshire.gov.uk/bins-waste/clinical-waste/
www.scambs.gov.uk/bins/clinical-waste/
www.eastcambs.gov.uk/east-cambs-street-scene/clinical-collections
If you are struggling to dispose of your sharps bin, please do contact us either by phone or email (contact details below) and we will be more than happy to provide advice on how to safely dispose of your sharps bin.
---
Information for Huma App users
The app will close at the end of Friday 30th April. After this date, you will be logged out of the app and will not be able to log back in. We will post information on how to delete the app on the Fenland COVID-19 study website nearer the time.
The thermometer and pulse oximeter are yours to keep. Please do not send any devices back to us. If you do decide to dispose of the devices, please consider using recycling facilities for electrical items.
---
Thank you for your on-going participation in the study.
With best wishes from the Fenland Study team.
www.mrc-epid.cam.ac.uk/fenland-covid19/
Tel: 0800 085 6183 (Monday – Friday, 9:00am – 4:00pm)
Email: fenlandstudy.covid19@mrc-epid.cam.ac.uk
Address:
MRC Epidemiology Unit
University of Cambridge School of Clinical Medicine
Box 285
Institute of Metabolic Science
Cambridge Biomedical Campus
Cambridge
CB2 0QQ
United Kingdom
If you are having trouble reading this email in your email client you can read it online here.
If you no longer wish to receive these newsletter updates, please email fenlandstudy.covid19@mrc-epid.cam.ac.uk. This will not prevent you from receiving any direct communication about your participation in the study.