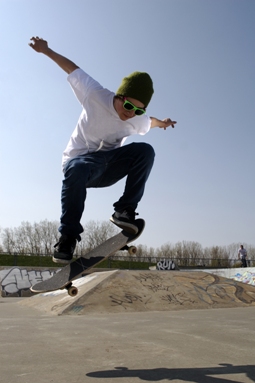 Programme Leader – Dr Esther van Sluijs
Physical activity during childhood is important for both contemporary and future health. Evidence suggests that young people's levels of physical activity are insufficient for health. More importantly, physical activity on average declines with age. Identifying ways to maintain and, where applicable, promote physical activity in young people is therefore a key public health issue.
Physical activity is a complex behaviour, influenced by a combination of factors from multiple ecological levels, including individual, socio-cultural, policy and environmental-level factors. The relative importance of these factors and how they interact is still largely unknown. Moreover, our current understanding is largely based on cross-sectional evidence, limiting our ability to draw conclusions about causality and inform intervention development. Our work on physical activity in young people is set in the socio-ecological model and guided by the behavioural epidemiology framework, which proposes a systematic sequence of studies leading to evidence-based interventions directed at populations.
The Behavioural Epidemiology Group aims to develop and evaluate interventions to change young people's activity behaviour through a thorough understanding of the patterns, consequences, correlates and determinants of the behaviour of interest. The work of programme broadly covers two main themes:
Development and evaluation of interventions to promote physical activity in young people
Intervention development and evaluation are a core part of the programme. This consists of both the evaluation of existing intervention strategies and the synthesis of existing evidence, as well as the development of novel evidence-based interventions. For the latter, we use a structured and iterative approach, and undertake explanatory trials to understand the feasibility and effectiveness of specific intervention strategies based on our previous observations. This approach allows for a greater understanding of the causal mechanisms behind behaviour change, and the potential effectiveness of specific components of future, more complex, interventions to be evaluated later.
Using observational research to further understand where, when and how physical activity interventions in young people may be targeted
To inform future intervention development, we will continue to increase our understanding of physical activity behaviour, its influences and consequences throughout the different stages of childhood, with a predominant focus on longitudinal data. This work involves secondary data analysis, primary data collection as well as systematically reviewing the literature.
The research group spans the MRC Epidemiology Unit and the UKCRC Centre for Diet and Activity Research (CEDAR). For further information on the current and former members of this research group and our studies, publications and collaborators click here.
Programme members:
Programme alumni: