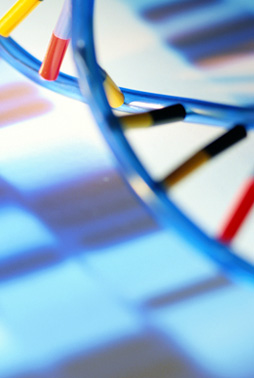 ---
Programme news
Read news and blogs about this programme's research
---
Objectives
This programme serves the following Unit Objectives as a main focus:
To investigate the causes of obesity, diabetes and related metabolic disorders
To develop understanding of mechanisms identified by population-based studies
To develop new methods, resources and tools for epidemiological and public health research
It serves the following Unit Objectives as an element of the programme:
To develop and evaluate individual level approaches to the prevention of diabetes, obesity and related metabolic disorders in children and adults
To build capacity for conducting, understanding and using local, national, and international epidemiology and public health research
To contribute to the translation of research evidence into policy and practice
---
Research
Diabetes is a chronic disorder of glucose metabolism and is a major cause of heart disease and premature death. The number of people with diabetes is rising worldwide. Between 35–40% of people in Europe will develop diabetes over their lifetime.
It has been suggested that type 2 diabetes originates from an interaction between genetic and lifestyle behaviour factors such as physical activity and diet. Together these factors influence glucose metabolism and the development of diabetes.
To improve the health of the public we need to understand the causes (aetiology) of diabetes and to develop ways of preventing the disease. We aim to identify how genetic and environmental factors influence the risk of type 2 diabetes and related metabolic disorders.
---
Studies
The two main projects of our research are the EU-funded InterAct and the genome-wide association study of insulin-glucose metabolism.
The InterAct Project
This study is designed to investigate how genetic and lifestyle behavioural factors, particularly diet and physical activity, interact in their influence on the risk of developing type 2 diabetes.
InterAct uses data from EPIC-Europe. EPIC is the European Prospective Investigation into Cancer and Nutrition, a large study of diet and health that has recruited over half a million (520,000) people across Europe. EPIC was designed to investigate the relationships between diet, nutritional status, lifestyle and environmental factors and the incidence of cancer and other chronic diseases. InterAct is using data from EPIC to identify genes and lifestyle factors that interact and influence the risk of diabetes. The project brings together existing trials to test whether the success of lifestyle interventions on diabetes risk may differ according to an individual's genetic make-up.
Insulin-glucose metabolism study
Genetic changes specific to type 2 diabetes have recently been found through studies of the human genome. We aim to understand the mechanisms controlling the early development of type 2 diabetes at the genetic level. We are doing this by performing a genome-wide study of gene characteristics related to type 2 diabetes, such as glucose and insulin levels and signs of insulin resistance and beta-cell function. We now have data from more than 7,000 individuals who have been characterised for 500,000 genetic variations.
---
Programme members
Programme alumni (since 2014)
---
Publications
See all Aetiology and Mechanisms of Diabetes and Related Metabolic Disorders of Later Life publications in the MRC Epidemiology Unit Publications Database.