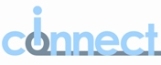 The iConnect study aimed to measure and evaluate the changes in travel, physical activity and carbon emissions related to Sustrans' Connect2 programme, which was an ambitious UK-wide project that transformed local travel in more than 80 communities by creating new crossings and bridges to overcome barriers such as busy roads, rivers and railways, giving people easier and healthier access to their schools, shops, parks and countryside.
The five-year iConnect study (2008-2013) involved a broad evaluation of the whole programme coupled with detailed investigations at five specific sites. the study sought to determine if the new routes have got more people switching from using their cars to walking or cycling, helping them to get more physically active and reducing their carbon footprint.
The project was funded by the UK Engineering and Physical Sciences Research Council.